WAIT! THIS UNLIMITED PACKAGE WILL CLOSE FOREVER AFTER SOFTWARE LAUNCH ON THURSDAY, OCTOBER 7TH
Thank You For Purchasing SpeedComment Software!
"Passive WooCommerce Profits"
Announcing a Brand New 8-Part Video Course

"Finally, Discover How to Free Up Your Valuable Time & Run Your WordPress Site On Autopilot… Starting Today!"

This 8-part video course is designed to show you exactly how you can free up your time by quickly and
easily automating tedious and boring tasks within your WordPress site!
---
From the Desk of:
Thomas Lee

Dear Business Owner,

As you know - your time is money. Running a WordPress website, whether you are trying to sell your product or service online, run a membership site, or any site takes time.
What should have been a tool to help you make more money - ended up becoming a full-time job. Worse, you're unable to spend your time on your actual business.
Sound familiar?

We're talking about the most tedious and boring tasks that it takes to run your WordPress site.
Everything from essential website maintenance, creating posts and pages for your content marketing, making you sure your site runs fast, and to creating a fantastic experience for your customers.

The list continues to go on and on and on...

That said, one of the biggest problems is that many people don't know where to start. There are thousands of WordPress plugin out there for you to choose from.

Which one should you use?
Passive WooCommerce Profits
8 part video series
Here's a breakdown of this 8 part video series in more detail.
Video #1: Introduction

Before we jump right into showing you how to automate your site, we want to begin by introducing you to the video course as a whole. There are lots to discuss what you need in terms of successfully implement everything that you have learned.
Video #2: Different Automation Scenarios

Before we jump into how to automate every part of your WordPress site, because your situation might be different than somebody else: we want to make sure that we show you as many different scenarios as possible. In other words, what are the different...
Video #3: Website Maintenance Automation

Now it's time to understand how to automate the most boring, yet most crucial part of your WordPress site. This includes things such as updating your theme and plugins, making sure that your website continually runs fast and smooth, and much more.
Video #4: Content Marketing Automation

Now, what about auto-scheduling your posts and pages?
In other words, the content you created, such as articles,
audio, video, and other content.
Video #5: Social Media Automation

It's time to take it a step further by understanding how to make that your content and automatically posted on to your social media platforms. Unfortunately, this particular task of publishing the different social media platforms is often one of the biggest..
Video #6: ECommerce Automation

What if you run an e-commerce site? How do you go about automating
different pieces of your website to ensure that The customer
gets the best experience possible?
Video #7: Membership Automation

What if you run a membership site? How can you make it the best possible experience for your members and free up your time so that you can spend it on focusing on building your community?
Video #8: Best Complete Automation Plugins

While we discuss different WordPress plugin's in the previous videos, and the specific video you'll learn how to completely automate your WordPress site on a whole new level. For example, say you want to automate certain things based upon...
"Passive WooCommerce Profits"
This training course is designed to show you how

you can quickly and easily automate your WordPress site!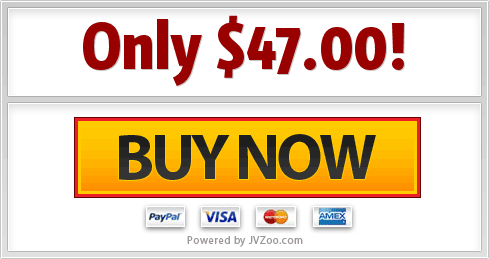 100%
Money Back

Guarantee for 30-Days
Purchase With Confidence...It's Risk Free!
If, for any reason, you don't like this amazing plugin, you can get a full refund anytime within 30 days after your purchase. If you have any issues, just get in touch with our friendly support team and they'll either help you out until you get the results you need or give you a swift refund.
Copyright © 2021 · SpeedComment · All Rights Reserved